QuantiLAB, an independent company under QIMA, is dedicated to providing comprehensive testing, inspection, certification, and advisory services to clients worldwide. With our global perspective and local expertise, we excel in controlling, testing, and issuing reports on various petroleum products, adhering to both international standards and local regulations. Our state-of-the-art laboratory in Phoenix, accredited to ISO 17025, employs a team of experts who conduct thorough analytical testing on a wide range of fuels, from light distillates to residual oils such as motor gasoline, aviation turbine fuel (Jet A1), gasoil (diesel), fuel oil, and marine bunker products. Our testing procedures follow renowned international standards like ASTM, ISO, EN ISO, NF EN, and IP.
At QuantiLAB, we go beyond traditional testing by offering additional services such as blending, GCMS analysis to detect contaminants in bunker fuels, and investigations into quality issues. Our main laboratory is equipped with advanced technology to ensure accurate and reliable results. We are available round-the-clock, 365 days a year, to provide assistance whenever needed.
Hereunder the estimated turnaround times for full recertification of various fuel grades:
– Jet A1: 5-6 hours
– Motor Gasoline: 6-8 hours
– Gasoil: 24 hours (6 hours excluding PAH & Oxidation Stability)
– Aviation Fuel: 5-6 hours (including FAME)
– Marine Gasoil: 24 hours (6 hours excluding Oxidation Stability)
– Marine Fuel Oil: 6-8 hours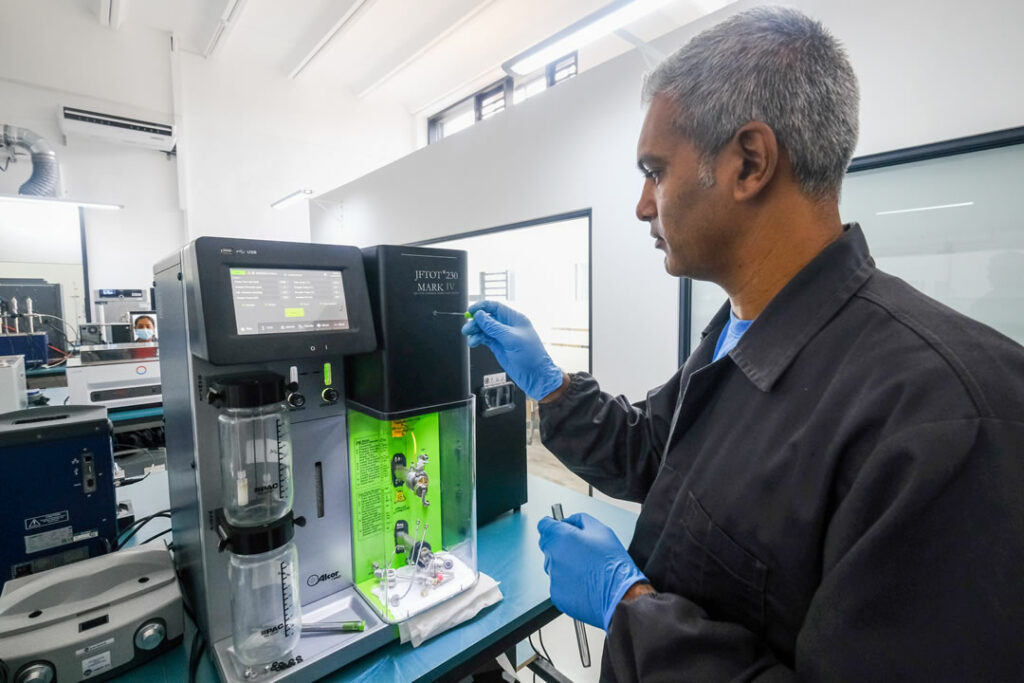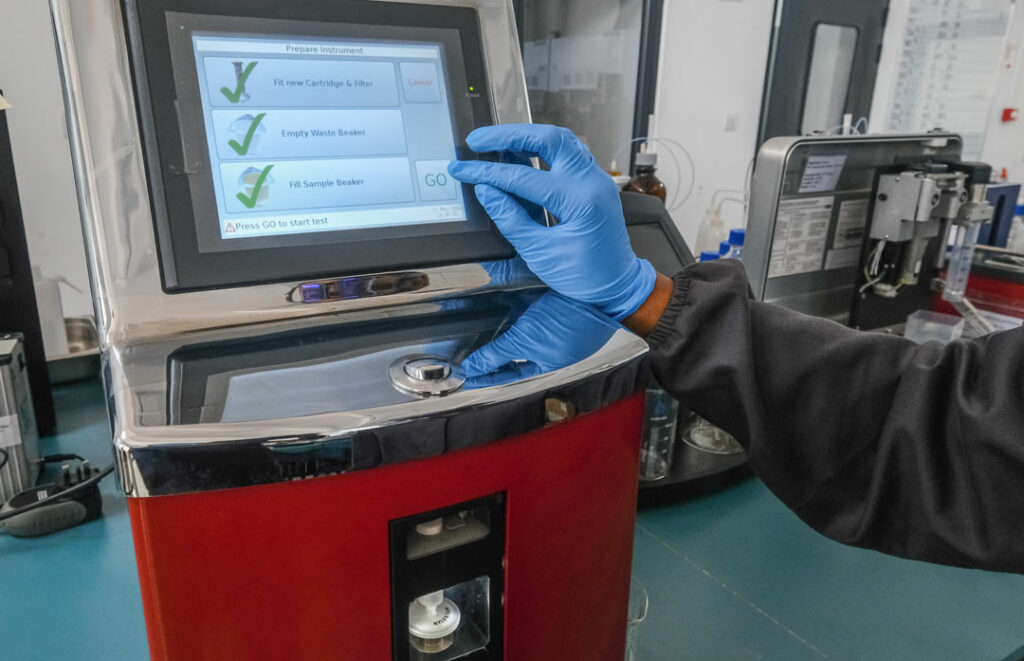 If you require more information regarding any of the services QuantiLAB provides, please do not hesitate to get in-touch.