QuantiLAB is a QIMA independent company, offering testing, inspection, certification and advisory services within a broad range of areas to our clients worldwide. Owing to our global overview and local insight, we are able to control, test and issue reports on almost all types of petroleum products in accordance with both local regulations and international standards. Our analytical testing services ranges from light and middle distillates to residual oil, such as motor gasoline, aviation turbine fuel (Jet A1), gasoil (diesel), fuel oil and marine bunker products. Testing is done in our ISO 17025 accredited state-of-art laboratory at Phoenix and the port area by our team of experts, as per international standards, namely, ASTM, ISO, EN ISO, NF EN & IP. Our main laboratory is also equipped to perform blending, GCMS analysis to detect presence of contaminants in bunker fuels and investigation on quality issues. We remain available for any assistance on a 24/7 basis throughout the year.

For instance, our turnaround time for the various fuel grades for full recertification is:
Motor Gasoline: 6-8 hrs
Gasoil: 24 hrs (6 hrs excluding PAH & Oxidation Stability)
Aviation Fuel: 5-6 hrs (including FAME)
Marine Gasoil: 24 hrs (6 hrs excluding Oxidation Stability)
Marine Fuel Oil: 6-8 hrs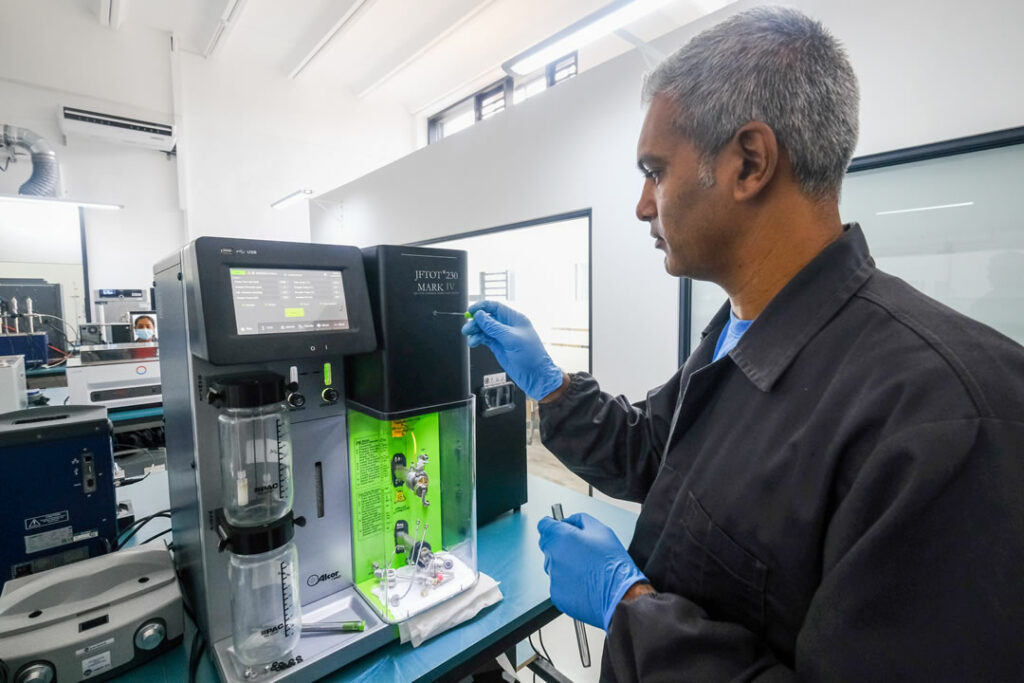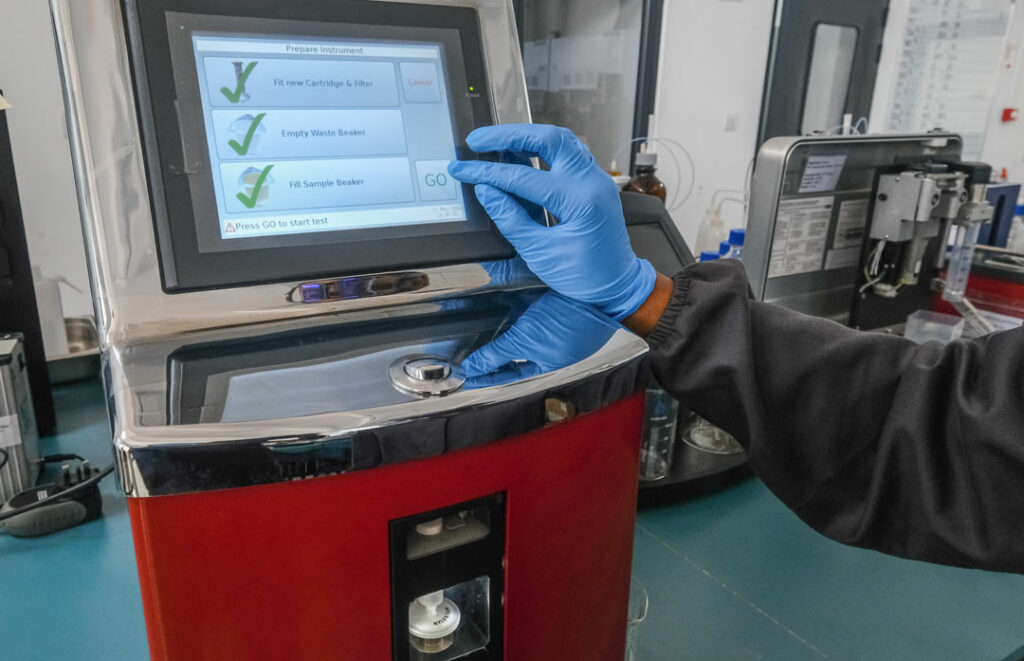 If you require more information regarding any of the services QuantiLAB provides, please do not hesitate to get in-touch.